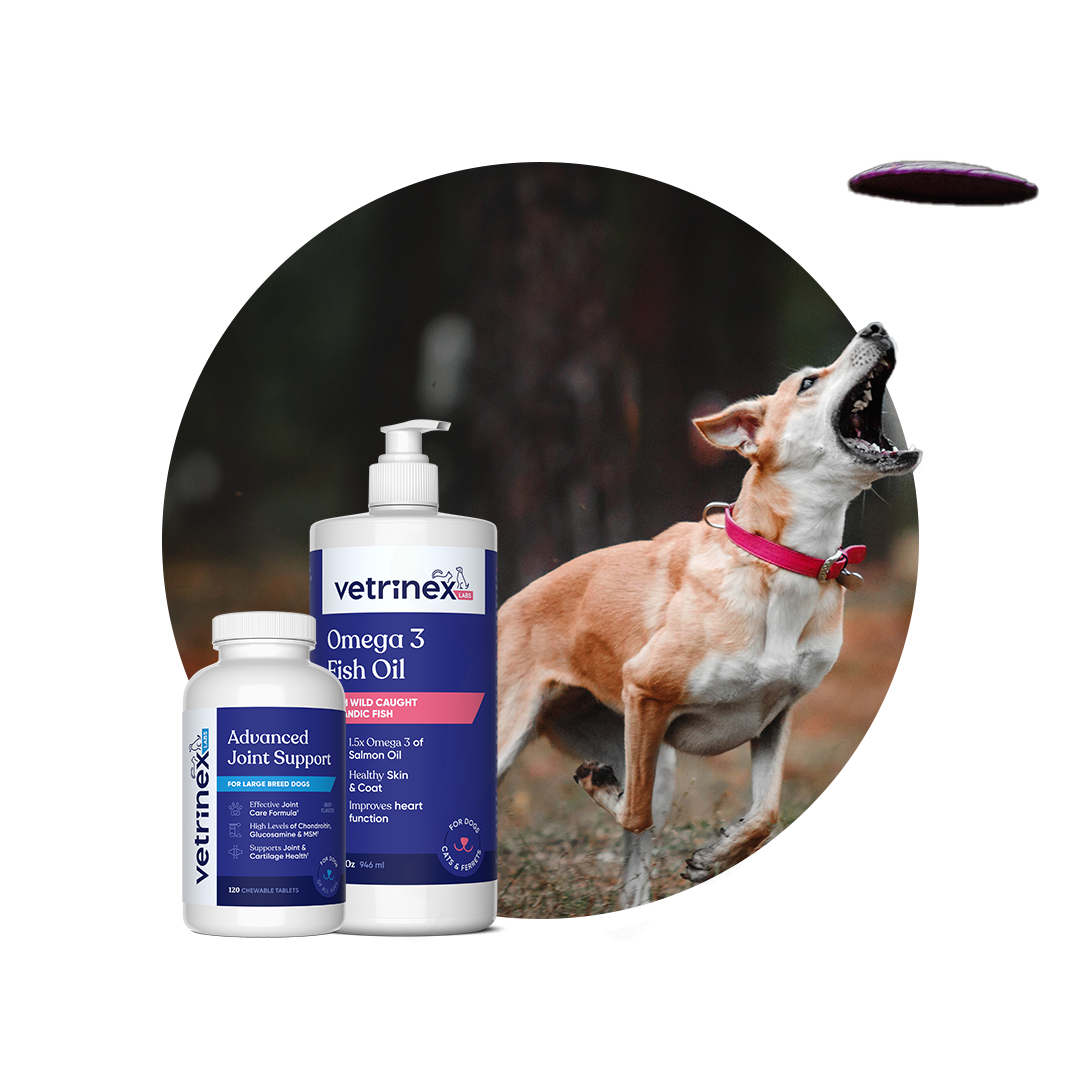 A Complete Bundle
of Health for Your
Pooch!
The omega fish oil helps lubricate joints, strengthen muscles, reducing joint inflammation while promoting mobility and flexibility.
The joint supplement provides everyday wear and tear support, pain relief, arthritis care, and speeds up injury recovery.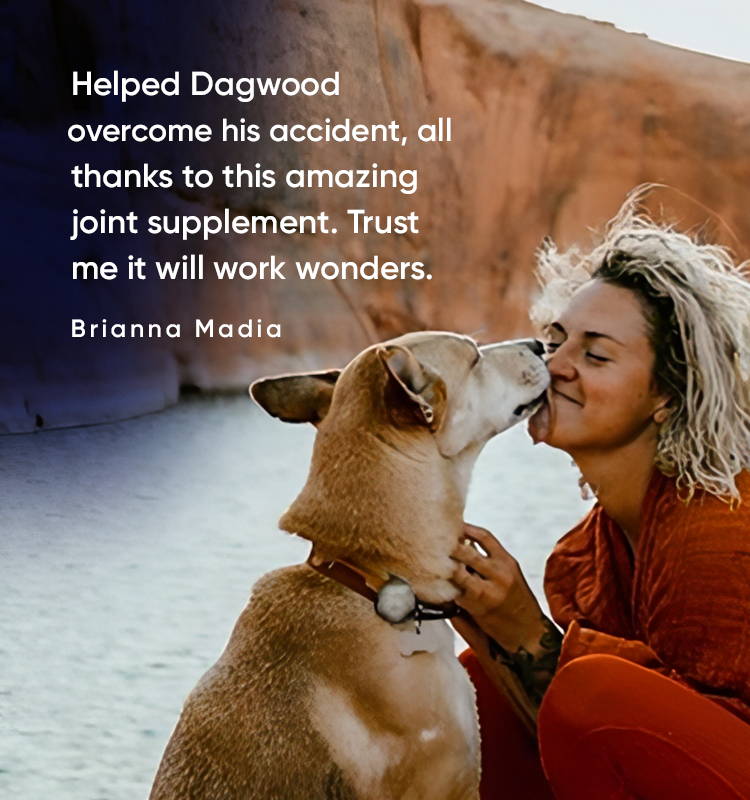 98% Customers Are Satisfied
Trusted By More Than 500,000 Customers Globally
Keeping these on hand always.
I got these for my pup after she got spayed to help keep her chill so she didn't mess up her incision/stitches. This did wonders! It helped her stay relaxed and calm during recovery when I know she wanted to romp around and be crazy. I've tried CBD tincture, prescriptions and other calming chews but these are by far my favorite! I don't feel guilty about giving them and they work so good! Keeping these on hand always.
I have bought them twice now.
I like how it works so well and doesn't seem to have any side effects. I give him a couple of the chews and within an hour and a half he calms down. He is a very active puppy and can sometimes get a little carried away so these have really helped. I have bought them twice now.
Taste wise for my pup was okay at first and than she was like give me more !!I think it works great made her calm down a bit and be more chill I definitely recommend it for other pups to try it !
Buy curated bundles
& save more.
Perfect bundles to take care of your dog's gut health, joint health and fur health all at once!